Another Not Much Fishing Report
Thank you for reading another not much Fishing Report. As I said last week, the subtitle of my blog is "Fishing and other bits of life." This week the other bits of life again overwhelmed the fishing.
Why I did not fish out of Port Canaveral this week-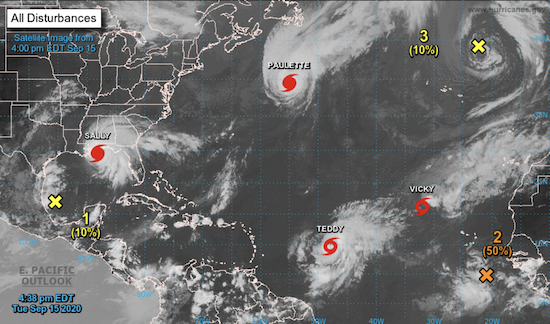 The waves have been kind of LARGE.
Why I did not fish the Econ this week-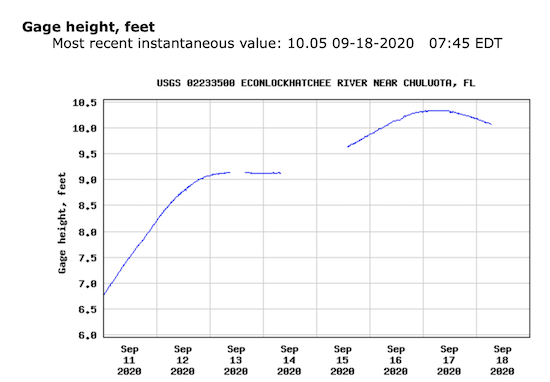 I like the gauge reading 2.0 or less.
Why I only fished one day this week- cat to the vet, wife to the dentist, car to the shop, and getting ready for Saturday's yard sale…
Please feel free to stop by and say hello!
Did kayak fly fish on Tuesday, Mosquito Lagoon. The water was the highest I've seen it this year, with the gauge at 1.4. It has continued to rise all week and is currently close to 2.0. With the clouds, wind, and dirty water it was near impossible. I had only two shots in almost five hours, got one redfish. Leader was in the rod when the fish took the fly.
One good thing about the dirty water- they can't see you, either.
But if you live in central Florida and have not been able to find time to fish, you're not missing much.
Something to think about: if you fish the wrong fly long and hard enough, it will sooner or later become the right fly. – John Gierach
Life is great and I love my life!
Every day is a blessing. Don't waste it- Go Fishing!
John Kumiski, author of Fishing Florida by Paddle- An Angler's Guide
Purchase Fishing Florida by Paddle- An Angler's Guide at http://www.spottedtail.com/fishing-florida-by-paddle/
Latest posts by John Kumiski
(see all)