Another Orlando Area Fishing Report
This is another Orlando Area fishing report.
Monday Anthony LaBarbera, a fly fisher from New York, joined me for a day's fishing on Mosquito Lagoon. I'd had a great scout day on Friday and was cautiously optimistic. The fish utterly crushed that optimism- he did not get a single shot. Ouch.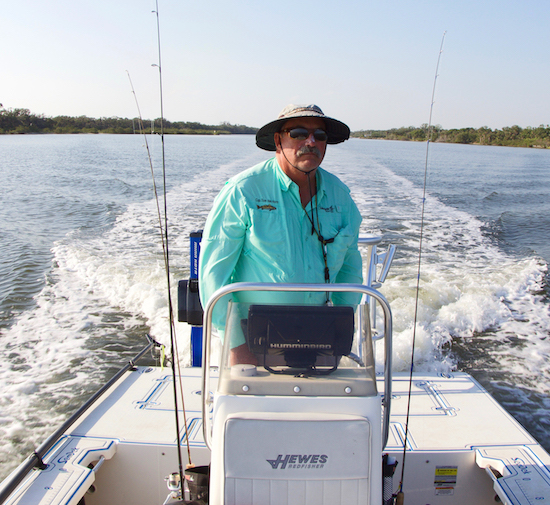 Tom in a serious moment.
Tuesday I joined Tom VanHorn for a different kind of scouting, based on a report from Chris Myers. We bought 50 shrimp for ten dollars, and using ultralight tackle went fishing out of River Breeze.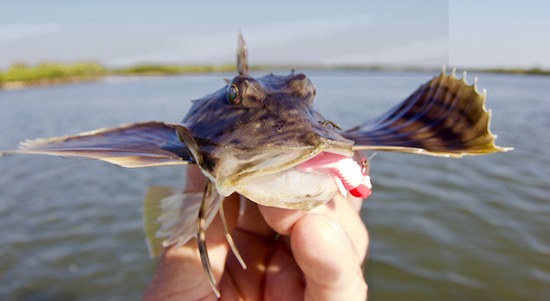 Maybe not the fish of the day- the spectacular sea robin.
I caught eight species- snapper, ladyfish, seatrout, bluefish, flounder, catfish (of course), a puffer, and even a sea robin.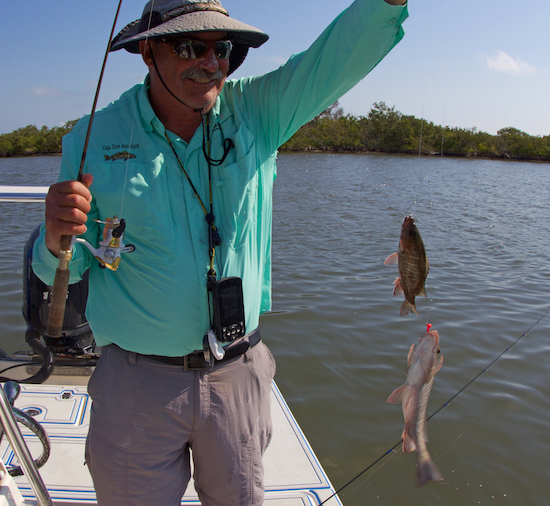 Doubles on the snapper. Yes, they were small ones.
Using two hooks I got doubles on snapper, ladyfish, bluefish, and catfish. WOW! Technical fishing it wasn't, but getting steady bites was a novelty.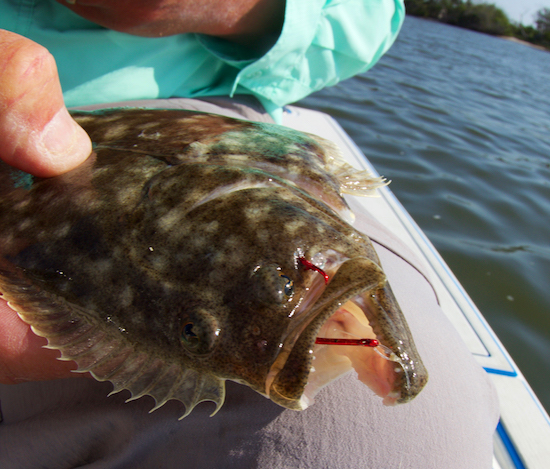 And a cute little flounder, too!
Wednesday Tom joined me for some kayak fly fishing on the St. Johns River. With the exception of water lilies and cattails, all the vegetation was gone. We did not see a bass or a sunfish, nor did we get a single bite. I sure am glad the state is having all that herbicide sprayed out there.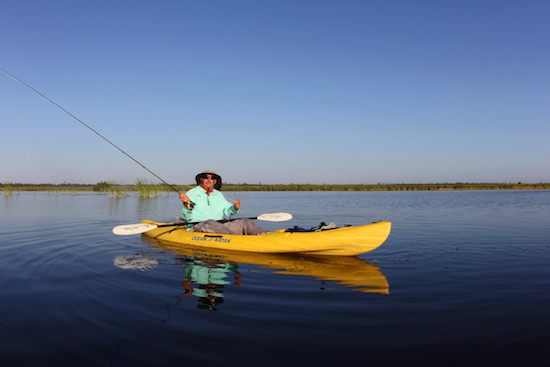 Tom fly fishes.
I would like to thank Tom for being in every photo this week!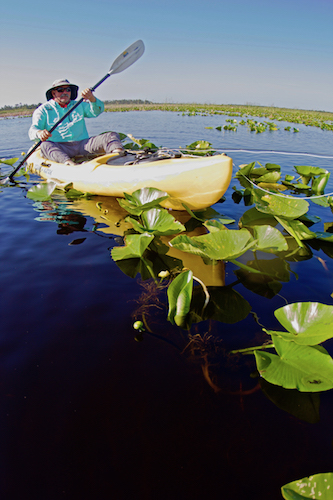 Tom paddles.
Friday I went solo kayak fly fishing on the Indian River Lagoon. Unlike my friend Anthony I had three excellent shots, all three of which I thought should have converted. The fish all spooked off the fly. I did not get a fish.
And that is another Orlando area fishing report!
Life is great and I love my work!
Life is short- Go Fishing!
John Kumiski
Latest posts by John Kumiski (see all)