First 2019 Fishing Report
Between the holiday, visitors, and trips to the airport, I got out once this week. Maxx joined me for a two-hour drive to Ocala National Forest, where we joined Lance from Ocklawaha Canoe Outpost for a shuttle to Gore's Landing.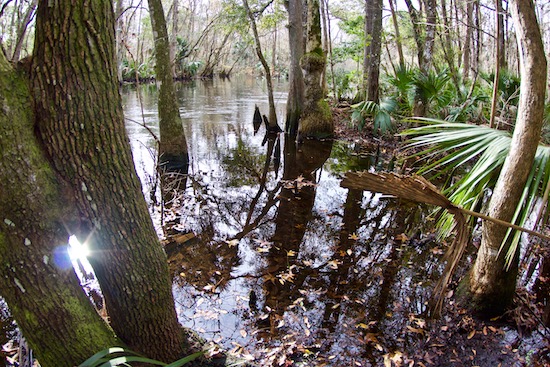 The woods were flooded.
Although the river was dropping it was still in flood stage. The surrounding woods were all flooded. Not the best timing for a fishing trip.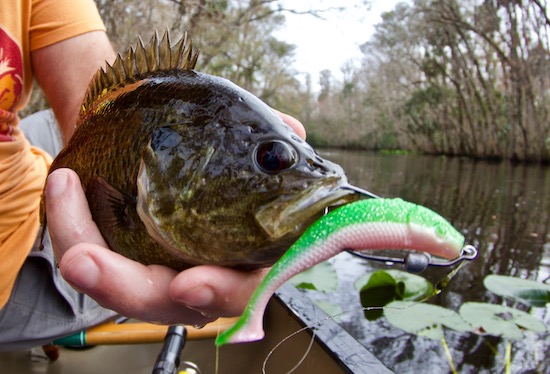 Maxx got a warmouth.
We saw an owl, an otter, and watched a hawk eat a snake. There were lots of alligators, all small. Maxx got a warmouth on a plastic shad. I hooked and lost a small bass, using a purple Culprit worm. That sums up the highlights. We paddled back to OCO, loaded up, and drove home.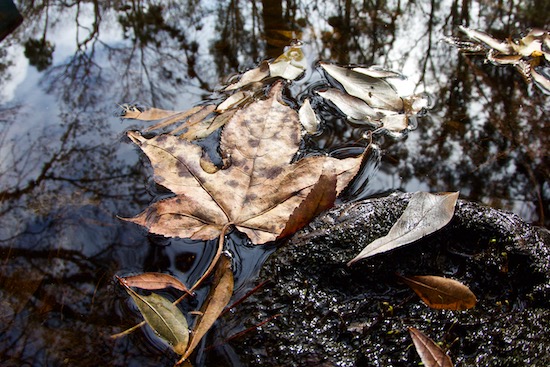 Leaves are falling all around…
Beautiful day, beautiful river, bad timing, no fish. It will get better!
That's my first 2019 Fishing Report! Thanks for reading!
Life is great and I love my work!
Life is short- Go Fishing!
John Kumiski
www.spottedtail.com
Latest posts by John Kumiski (see all)