Housatonic River Fishing Report
Thank you for reading this Housatonic River Fishing Report.
On Tuesday Susan and I caught a jet aircraft and flew to Hartford, Connecticut. Son Maxx is living in Shelton and we are visiting.
Maxx is a member of the Freedom Boat Club. Wednesday morning we went to Stratford, where Maxx got a boat for us. We went out on the Housatonic River. At first birds dove lazily, and a fish busted here and there. We worked pretty hard, Maxx with a jig, I with a large bendback. We got nothing for over an hour. During that time I noticed the baitfish were quite small, so I switched to a Clouser minnow.
Maxx got a bluefish, Florida-sized. It spit out a half-dozen glass minnows. The switch to the Clouser was a good thing.
We were near the river mouth when we could not help but notice a large group of birds diving, anything but lazily. Fish were working under them! We idled over.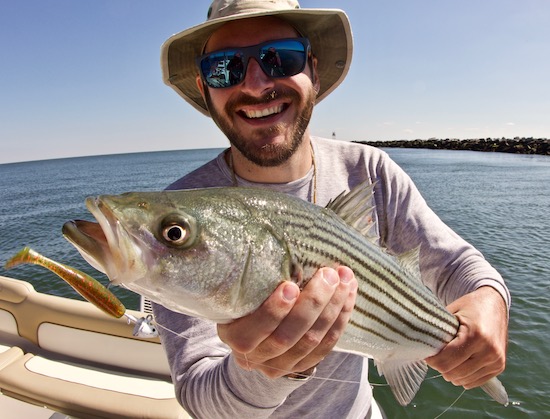 Maxx tossed a jig- WHAM!
It was shallow. You could see the fish cruising over the bottom, even away from where all the surface activity was. I cast the Clouser out- WHAM! Maxx tossed the jig- WHAM! Double hookup on schoolie stripers.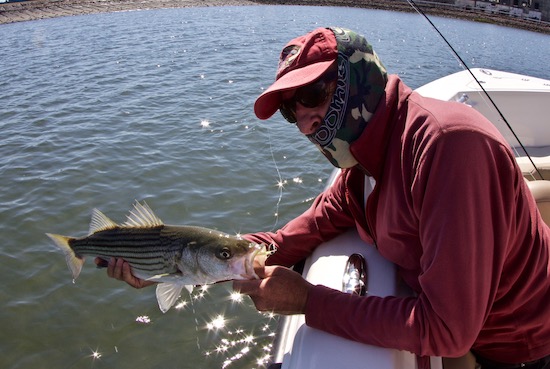 The Clouser worked well.
For close to an hour it was fish after fish. Then the tide got too low. We were in danger of getting stuck, too, so we had to leave anyway.
Susan looks on as a shmooze for the photo.
We fished around the mouth of the river and caught fish steadily if not one after the next, both stripers and bluefish. The fish weren't big but there was action, all you could ask for on a gorgeous fall day.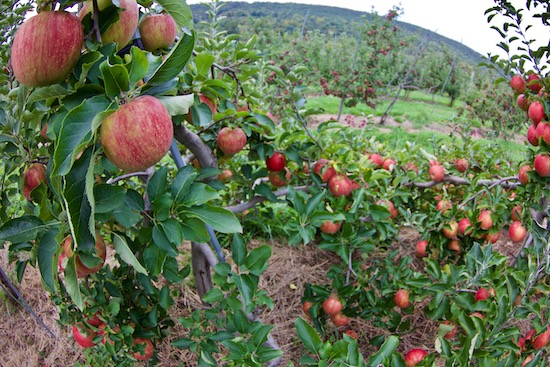 Apples- autumn in New England.
Thursday we went to Lyman orchards apple picking. Yeah, autumn in New England, awesome! When we were finished apple picking, we went to the orchard's store. I bought an apple pie, even more awesome!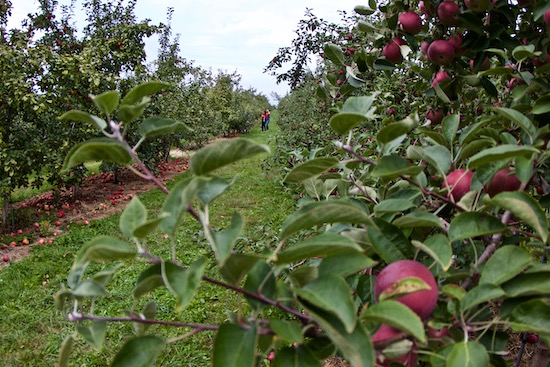 There were LOTS of apples!
The next few reports may be thin, and they will come out of New England.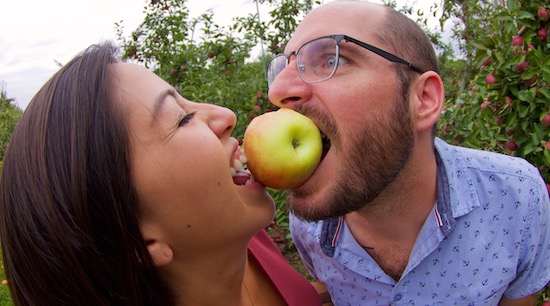 Catalina and Maxx fight over an apple!
I have a new book coming out! Please tell your friends! It's a guide book to fishing Florida by paddle craft. Click this link for more information!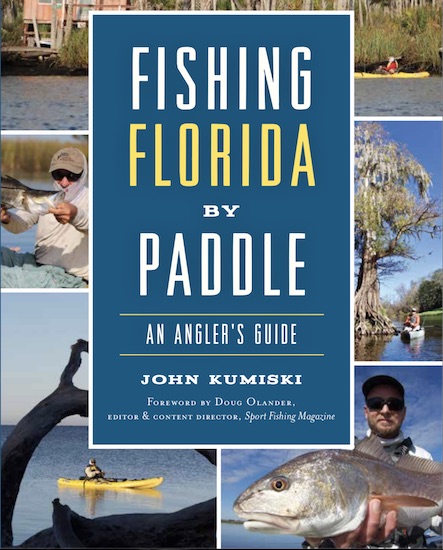 That's this week's Housatonic River Fishing Report. Thanks for reading!
Life is great and I love my work!
Life is short- Go Fishing!
John Kumiski
www.spottedtail.com