Tiger Key Fishing Report
A blessed Easter to everyone. Thank you for reading this Tiger Key fishing report.
FANTASTIC OFFER
Three of my book titles are now available for five cents each, only from my website.
–Flyrodding Florida Salt
–How and Where to Catch Redfish in the Indian River Lagoon System
–Fishing Florida's Space Coast
Shipping is still $5.95 each. The mailers cost money, the post office wants a cut, and the mail boy has to bring the package to the post office. But you can have each of these titles delivered to your door for six bucks until June 15. Act now!
FISHING!
MONday
Last week I wrote- "Thursday loaded up the expedition kayak (Ocean Kayak Prowler 15) and went to Spruce Creek, which is not much of an expedition." Monday I took it on an expedition, maybe short, but an expedition none the less. Drove to Everglades City, leaving mi casa at 0400, arriving 1000. Self-issuing camping permit in hand, I loaded up the boat with food, gear, and tackle (fly only) and paddled eight miles out to Tiger Key.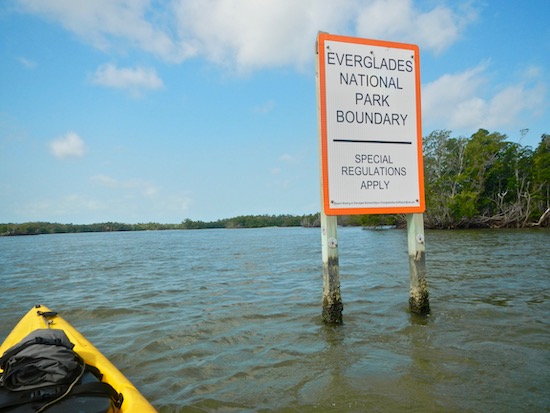 The wind was honkin pretty good out of the northwest and the water, near the top of the tide, was riled up. I did not see any fish other than black mullet on the way out, and did not get a bite after setting up camp. Did not hit it hard, was fairly drained from all the travel.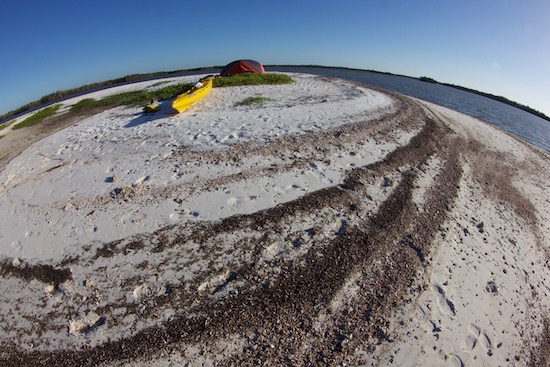 Campsite, Tiger Key. Nice.
I could not help but notice the army of fiddler crabs, way more than I've ever seen anywhere. Why is nothing snacking on them?
Good thing these guys don't attack people. There were thousands of them.
Tuesday
Beautiful weather! No bugs! Southeast wind made fishing the outside of the islands the thing to do. Cast right off the campsite before breakfast or coffee, getting two small jacks and two small ladyfish on the Bouncer shrimp. Would have liked something sexier but these days be happy with what you get, John!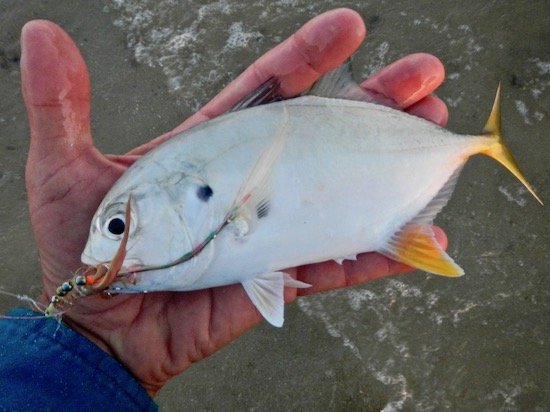 That's quite a modest jack. First fish of the trip, though.
After a quick breakfast bite went boating- not far! Saw a place that said, Fish here! So I did. Second cast garnered a strike, a snooklet. Released him after a quick photo and went back to casting. A few casts later hooked a snook that was four pounds, maybe a little more. He went through the #20 Seaguar. Put on an Electric Sushi, 2/0.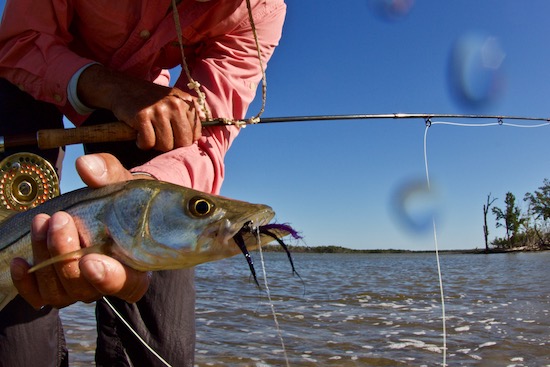 The snooklet spit on my lens.

To read the rest of this report, please visit http://www.spottedtail.com/blog/tiger-key-fishing-report-and-photo-essay/

Thank you!

John Kumiski