Post-Paddle Fishing Safari Fishing Report
The Sunday after Thanksgiving Mike Conneen picked me and my gear up, early, and we went off adventuring. We were on the 2018 west Florida paddle fishing safari. This is the post-paddle fishing safari fishing report.
We took one day off to wash clothes and re-organize our things. Other than that we paddled and fished every day for two weeks. Some days had good fishing, and all days had good paddling. This was an exceptionally enjoyable trip! The weather was brisk sometimes, but the light was so often spectacular!
We paddled and fished, in the following order, Deer Prairie Creek, the Myakka, Peace (overnighted on river), Little Manatee, and Manatee Rivers, Cockroach Bay Aquatic Preserve, the Hillsborough, Chassahowitzka, Withlacoochee, Rainbow, and Suwannee (overnighted here) rivers. The original plan included Weedon Island (too hard to get to, through Tampa), Anclote Key (15 MPH plus winds that day), and Oklawaha River (big rainstorm, who needed that at the end of the trip?).
Special thanks need to go to George Allen and Mary Jo, who got our trip off on such a great, positive step, Nathan Whitt at Rainbow River Canoe and Kayak, who went way out of his way to make sure we had a good time there, and of course Mike Conneen. A better travel and paddling partner would be hard to imagine.
Enough text. Let's see some photos.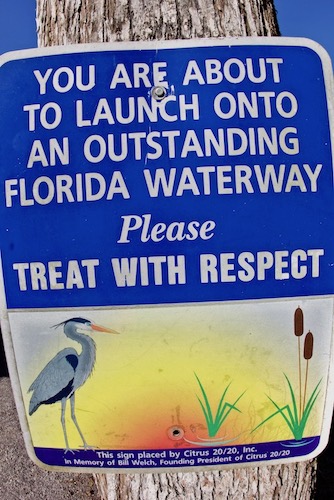 Sign at Chassahowitzka River ramp. We should all do this on all waters.
Lots of alligators. Everywhere.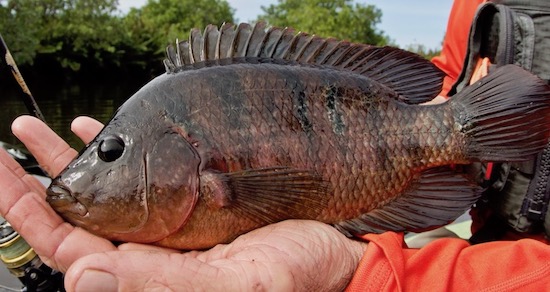 Mayan cichlid, Deer Prairie Creek.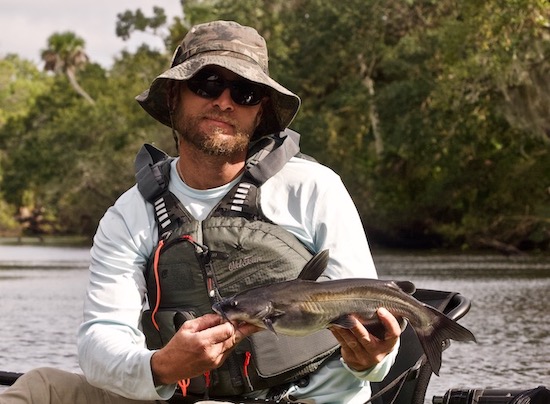 Mike, not thrilled with his channel cat? It took a Vudu Shrimp, Myakka River.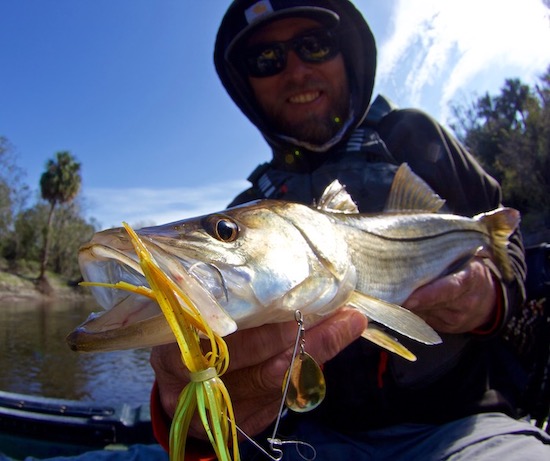 Spinnerbait snook, Peace River.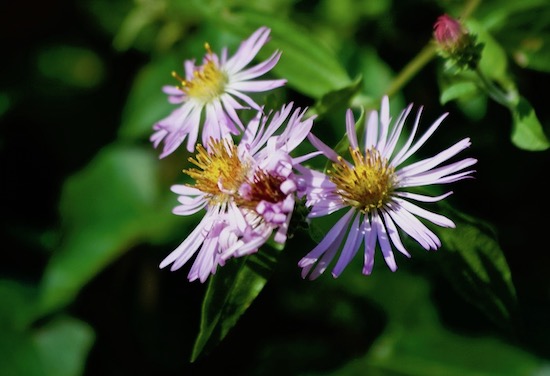 Purple asters signal winter is close.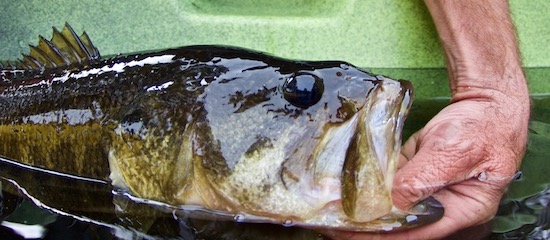 Little Manatee River.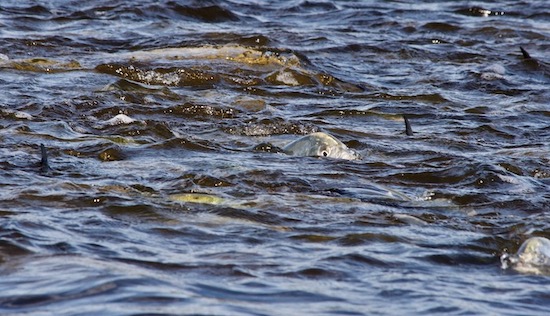 School of crevalle jacks, Manatee River.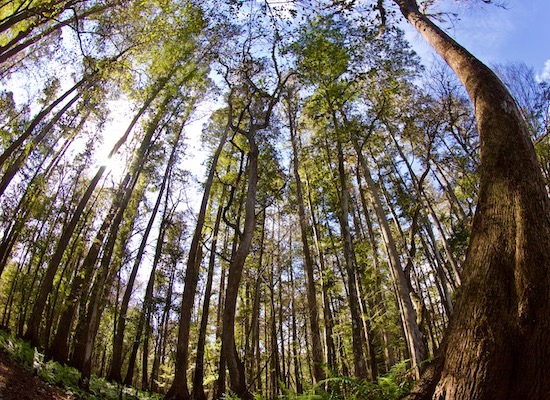 Hillsborough River State Park.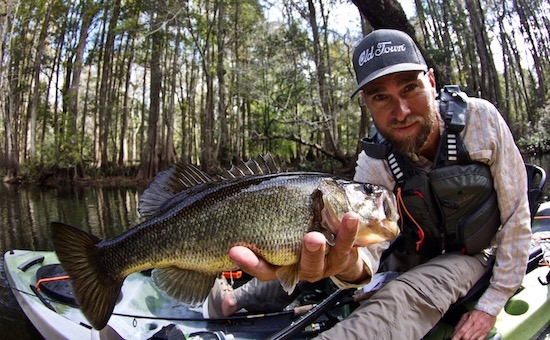 Hillsborough River.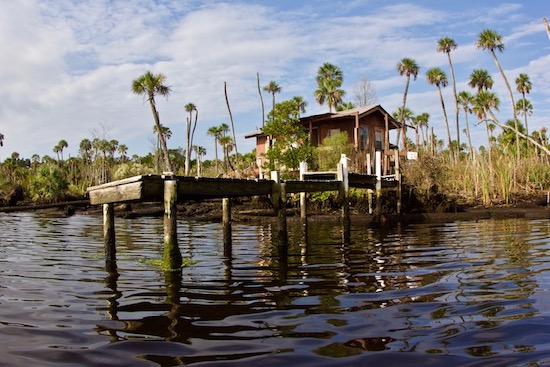 Waterfront property, Chassahowitzka River.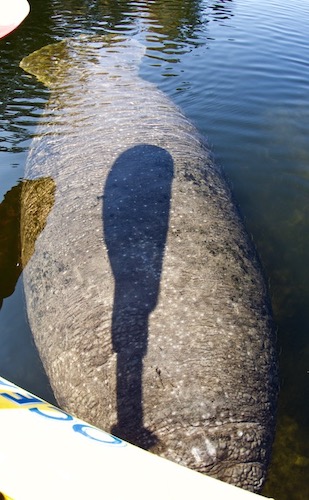 Resident of the Chassahowitzka.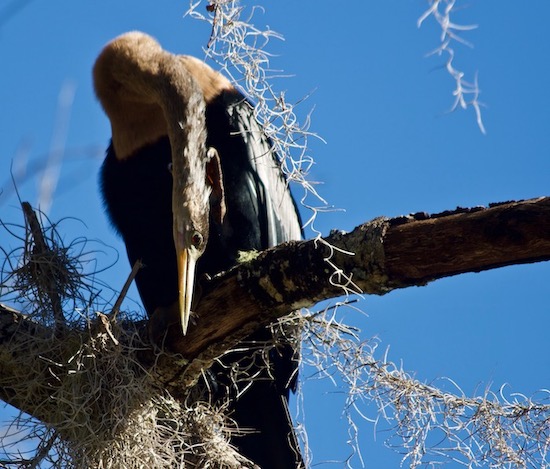 Anhinga, Rainbow River.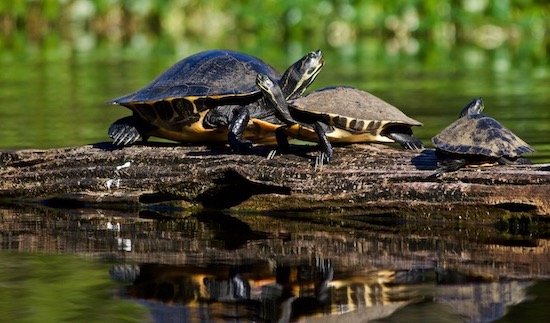 Cooter turtles, Withlacoochee River.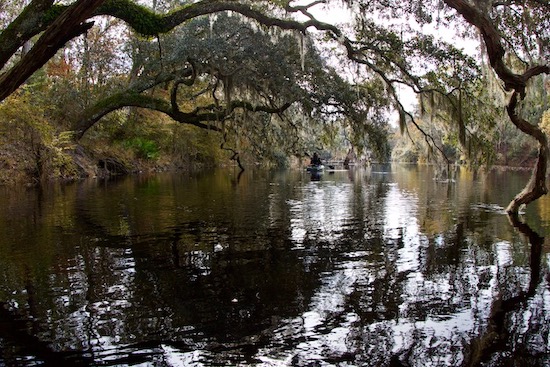 Paddling on the Suwannee.
That is the post-paddle fishing safari Fishing Report! Thanks for reading!
Life is great and I love my work!
Life is short- Go Fishing!
John Kumiski
www.spottedtail.com
Latest posts by John Kumiski (see all)