Another (mostly) Mediocre Week Mosquito Lagoon Fishing Report
The wind still won't quit. This is another (mostly) mediocre week Mosquito Lagoon fishing report.
It still blew like snot most of the week.
Monday
Kevin Linehan joined me for some Mosquito Lagoon scouting. My mission was to figure out where the fish went. The wind and clouds made that mission much more difficult. We saw some nice fish, but did not catch any, getting maybe a dozen trout to 16 inches on shad baits.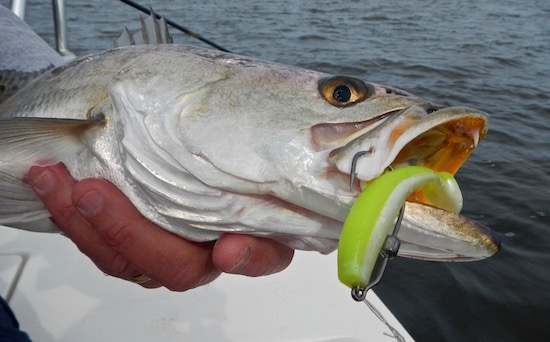 The DOA CAL shad is still producing fish for me.
Tuesday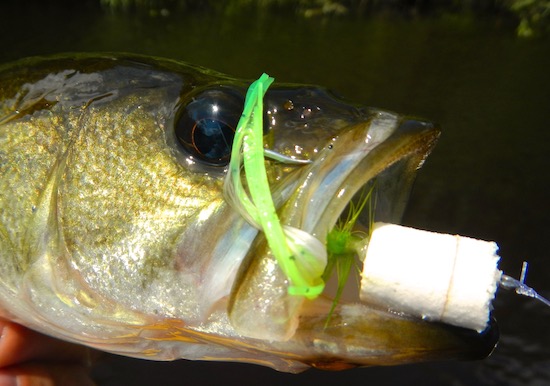 I worked it hard with meagre results.
I rode to the Econ, figuring the low water would aid my fly fishing efforts. I tried unweighted streamers, weighted streamers, and surface flies. Four hours of casting netted me two small bass, one big warmouth (big for a warmouth, that is) and one spotted gar. All fish were taken on a popper, for whatever that's worth.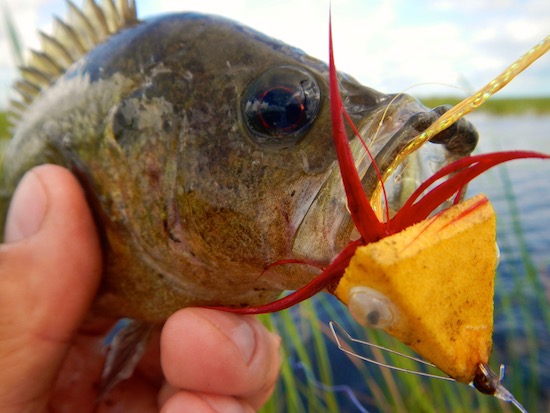 The warmouth, so aggressive we're lucky they don't get very big. If they did they would try to eat us.
The red-tailed hawks were doing lots of screeching. A large alligator was growling, hopefully not at me. It was really a pleasant outing, fishing notwithstanding.
Wednesday
The Stefansky brothers, Jerry and Paul, joined me for some Mosquito Lagoon fishing. The wind wasn't howling! (at first)
We found fair numbers of redfish at the first spot. They could not have been less cooperative without not being there at all. We did not get a bite, although Paul got a nice trout on a Riptide Sardine.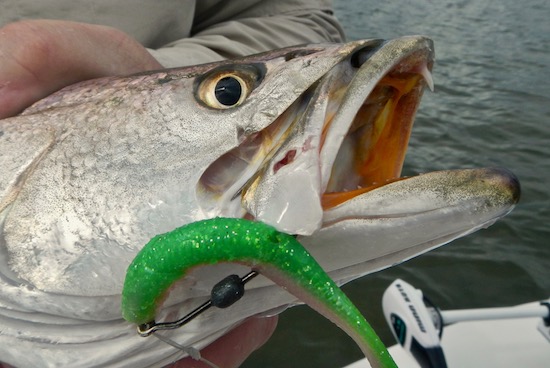 The Riptide Sardine is also producing fish for me.
There were four boats working the next spot. We declined joining them. The alternate did not produce a fish.
The third spot was the hot spot of the day, producing about a dozen trout to 20 inches or so, most of them in the slot. Jerry did most of the damage with a DOA CAL Shad.
At this point the wind came up and the fishing mostly shut down. We got three or four more trout before trailering the boat.
Friday
One of Benjamin Ashworth's birthday presents was a day with me (?!), fishing in Mosquito Lagoon. Girlfriend Chely was along too. Amazingly, the wind was blowing but not too hard (at first).
No one was home at spot #1.
Some seatrout, hovering around the 15 inch mark, were caught at spot #2. We are still using the three inch shad tails with good result.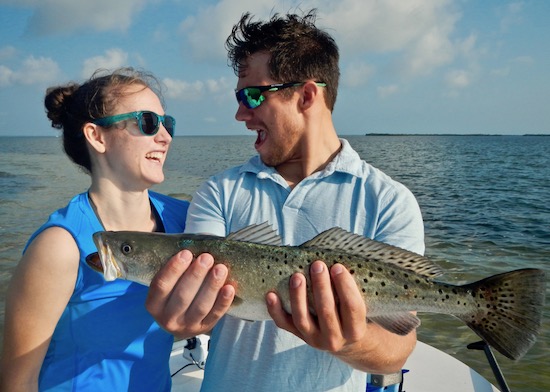 Benjamin and Chely seemed happy with this fish!
Spots 3 and 4 produced several nice trout in the 20 inch range, as well as three redfish. We also encountered a school of black drum, but they wanted nothing to do with the juicy frozen shrimp we offered. About this time Mr. Wind decided to join the party, and a sea of whitecaps was the result.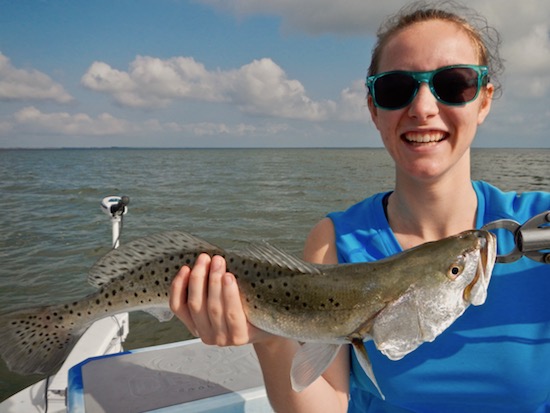 Chely was REAL happy with this seatrout!
Spot 5 produced several more trout- one nice one and a bunch of shorties. And at the final spot we did not hit a fish. It was by far the most productive day all week.
Once again, I would like to thank everyone who fished with me this week. You folks are awesome!
That is another mediocre week Mosquito Lagoon fishing report!
Life is great and I love my work!
Life is short- Go Fishing!
John Kumiski
www.spottedtail.com
Latest posts by John Kumiski
(see all)