Some Good News Lagoons Fishing Report
Upcoming Events
-Space Coast Birding and Wildlife Festival, January 25-30, Titusville, FL. http://www.spacecoastbirdingandwildlifefestival.org
The water in the lagoons has cleaned up considerably and I found some schools of fish this week- good news! Thus the good news Lagoons Fishing report.
A cold front slammed us last weekend, cold, wind, rain, the whole she-bang. Monday afternoon the weather started to moderate, so I took the kayak to the St. Johns on a shad mission. It was slow, but in three hours I got two shad (one on a chartreuse shad fly and one on a pink crappie jig), a couple crappie, and a redbelly. There were hardly any airboats, a lovely afternoon all together.
With charters coming up I went to the Mosquito Lagoon on Tuesday for some scouting. Wasn't I surprised- the water was pretty clean in places! The bad news is lots of the seagrass is gone. Hopefully the water will stay clean and the grass will come back.
With clean water I could sight fish. The seatrout were sunning in a lot of my favorite spots, nice fish in the 20-inch-plus range. Redfish were also ranging on the flats. My current favorite lure, the three inch DOA CAL shad, was effective on both. I felt pretty optimistic about my trip the next day.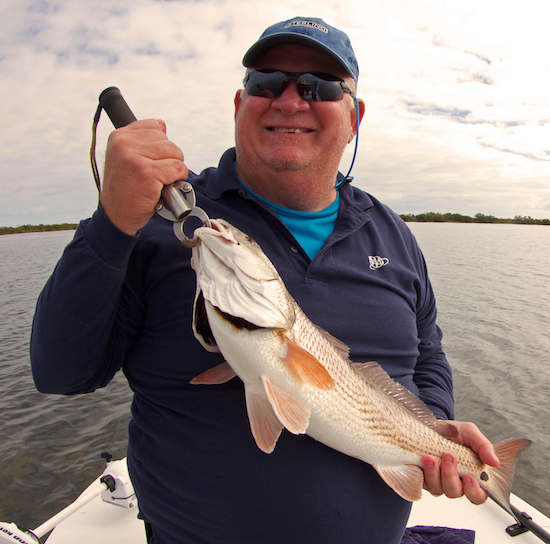 Brent with one of several redfish he caught.
Wednesday Brent Chapeldaine and Tom Howell joined me for Mosquito Lagoon fishing. Out of the gate we hit trout, on the three inch DOA CAL shad. No surprise there. The larger fish had scattered some, but there were enough around that they kept three handsome fish. They also got quite a few redfish to about 24 inches. Basically we caught fish all day, a splended outing. Thank you for joining me, gentlemen!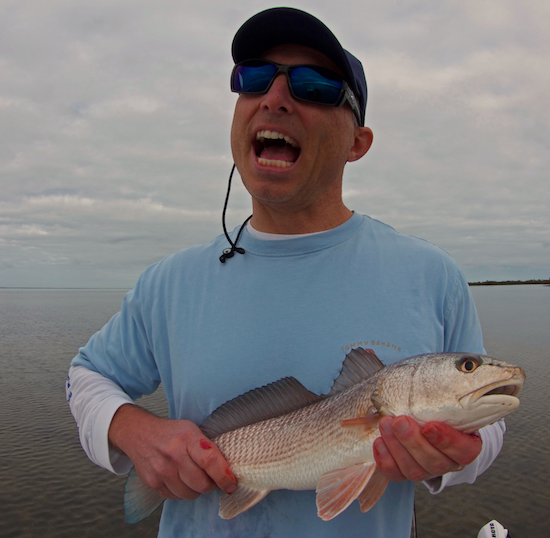 Tom was howling at how good the fishing was!
Thursday was a Banana River Lagoon trip, with fly fishers Kevin Barnes, from Georgia, and his friend Jamie, from Pennsylvania. The word younger folks would use to describe the fishing is "epic." Tailing fish most of the day, calm winds, drizzly but not uncomfortably so, and the whole place to ourselves. Wool crabs worked well. Thank you gentlemen for the second awesome day this week!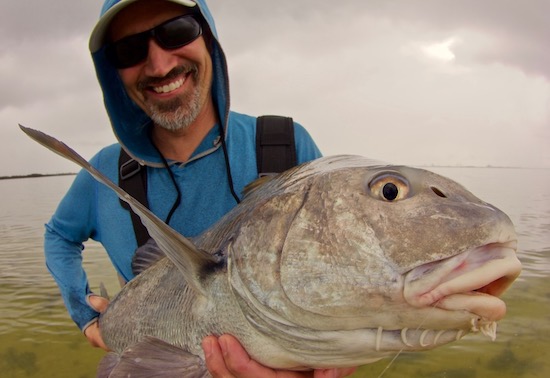 Jamie had never caught a black drum. He figured it out real quick.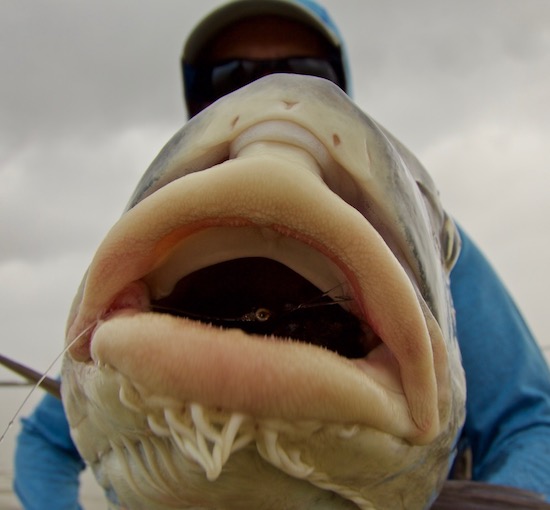 They are such beautiful, delicate fish!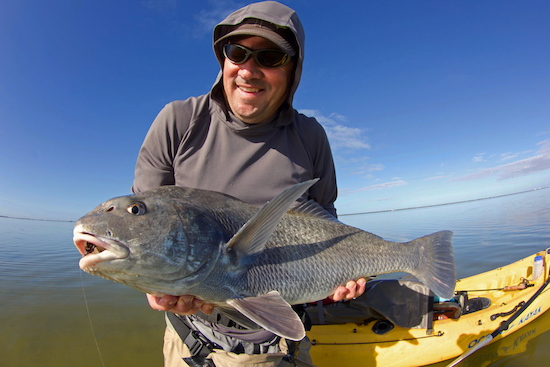 Mr. Barnes got a few, too.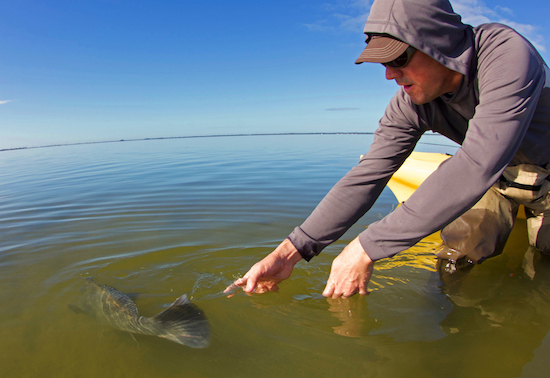 All fish were released.
Friday my old friend Kevin Linehan joined me for some fishing on Mosquito Lagoon. I wanted three trout in the 17-18 inch range for dinner, two for me and one for him. We caught a load of trout but did not complete the task, with one sixteen inch fish for Kevin and zero for me. Saw an honest-to-goodness school of redfish, at least 50 fish. They weren't happy, but it was the largest school I've seen in a couple years, a wonderful thing.
So we have clean water, sight fishing, a school of fish, good catches, some good news for a good news lagoons Fishing Report!
Life is great and I love my work!
Life is short- Go Fishing!
John Kumiski
www.spottedtail.com